Tempo: June 2018
Locus: pictures from Cameroon, Lebanon and Ghana, exhibited in Zürich, Switzerland
From the Latsis symposium website:

In his exhibit "Of trees and people – recovering a shared culture of forests", Arnaud De Grave uses reportage-oriented photography to explore public perceptions of forest and landscape degradation and restoration. Photographs are an effective medium to elicit thoughts and discussions around these issues by helping to contextualise conservation and landscape management concepts. Ethnographically-inspired photography focuses specifically on people in their environment, which personalises the science, gives local people a voice and bridges the gap between public perceptions and local realities. Participants in the symposium and the associated public events will be able to reflect upon, discuss, and question the stories and issues that lie behind the presented images.
Tempo: 6-9 Juin 2018
Locus: photographies du Cameroun, Liban et Ghana, exposées à Zürich, Suisse
Traduit depuis le site du symposium Latsis :
Dans son exposition "Des arbres et des hommes – Récupérer une culture partagée des forêts", Arnaud De Grave utilise la photographie de reportage pour explorer les perceptions du public sur la dégradation et la restauration des forêts et des paysages. Les photographies sont un moyen efficace pour susciter des réflexions et des discussions autour de ces questions en aidant à contextualiser les concepts de conservation et de gestion des paysages. Sa photographie d'inspiration ethnographique se concentre spécifiquement sur les gens dans leur environnement, ce qui personnalise la science, donne une voix à la population locale et comble le fossé entre les perceptions du public et les réalités locales. Les participants au symposium et aux événements publics associés pourront réfléchir, discuter et questionner les histoires et les enjeux qui se cachent derrière les images présentées.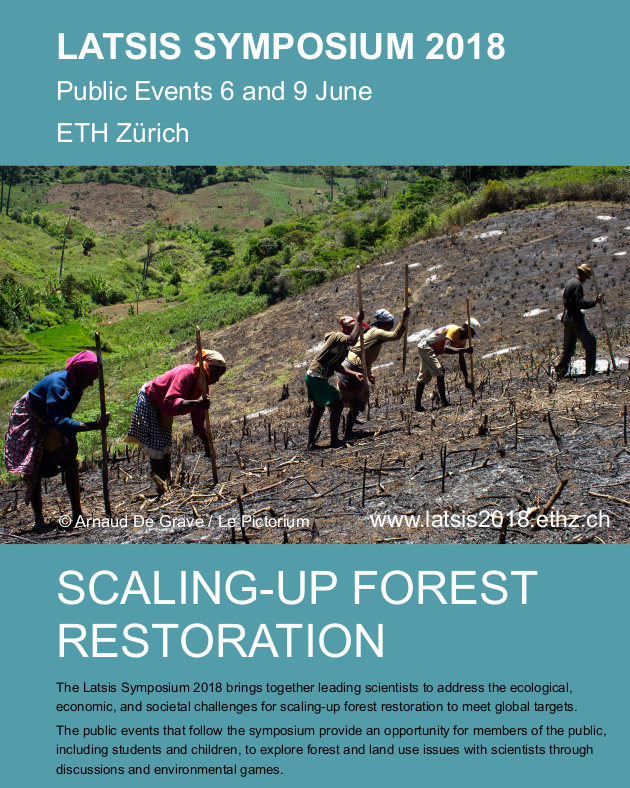 Installation @ Latsis Symposium June 2018 – "Baka's Fate" story
Installation @ Latsis Symposium June 2018 – "Baka's Fate" story
Installation @ Latsis Symposium June 2018 – "Baka's Fate" story
Installation @ Latsis Symposium June 2018 – "Baka's Fate" story
Installation @ Latsis Symposium June 2018 – "A tale of two forest usages in Ghana" story
Installation @ Latsis Symposium June 2018 – "A tale of two forest usages in Ghana" story
Installation @ Latsis Symposium June 2018 – "A tale of two forest usages in Ghana" story
Installation @ Latsis Symposium June 2018 – "A tale of two forest usages in Ghana" story
Installation @ Latsis Symposium June 2018 – "Reforesting Lebanon, one cedar at a time" story
Installation @ Latsis Symposium June 2018 – "Reforesting Lebanon, one cedar at a time" story
Installation @ Latsis Symposium June 2018 – "Reforesting Lebanon, one cedar at a time" story
Installation @ Latsis Symposium June 2018 – "Reforesting Lebanon, one cedar at a time" story